Suffering From Slow WiFi  In Your Home?
Contact us today to see how we can improve your internet experience!
Uneven speeds throughout your home?
UBB's Network Services Team uses sophisticated software to analyze your current coverage gaps and design a low cost solution to maximize your WiFi coverage ensuring excellent speeds throughout your home.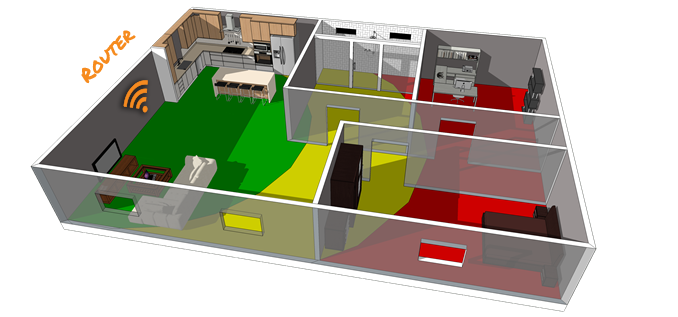 Thank you for choosing Utah Broadband as your internet service provider. Now that we're teamed up, let us help you optimize your service for your home. Fast internet isn't always good enough. Sometimes you have to look at other factors. We can do that for you. 
One of the key things to be aware of is your router. If you have an older router, it may not be delivering the service you deserve. For instance, if you choose the 60 mg plan, an old or sluggish router will only deliver 40 mg. If this is the case we recommend trying to optimize your internet. Also, we need to check that your internet reaches all parts of your house. Whether you're in the bedroom or your office, you need to have access to the plan you're paying for. Let's be sure your WiFi is capable of delivering those stellar speeds throughout your home.
We're ready to get to work for you! Don't hesitate to reach out and contact us today. Our excellent customer service team is ready to assist you.