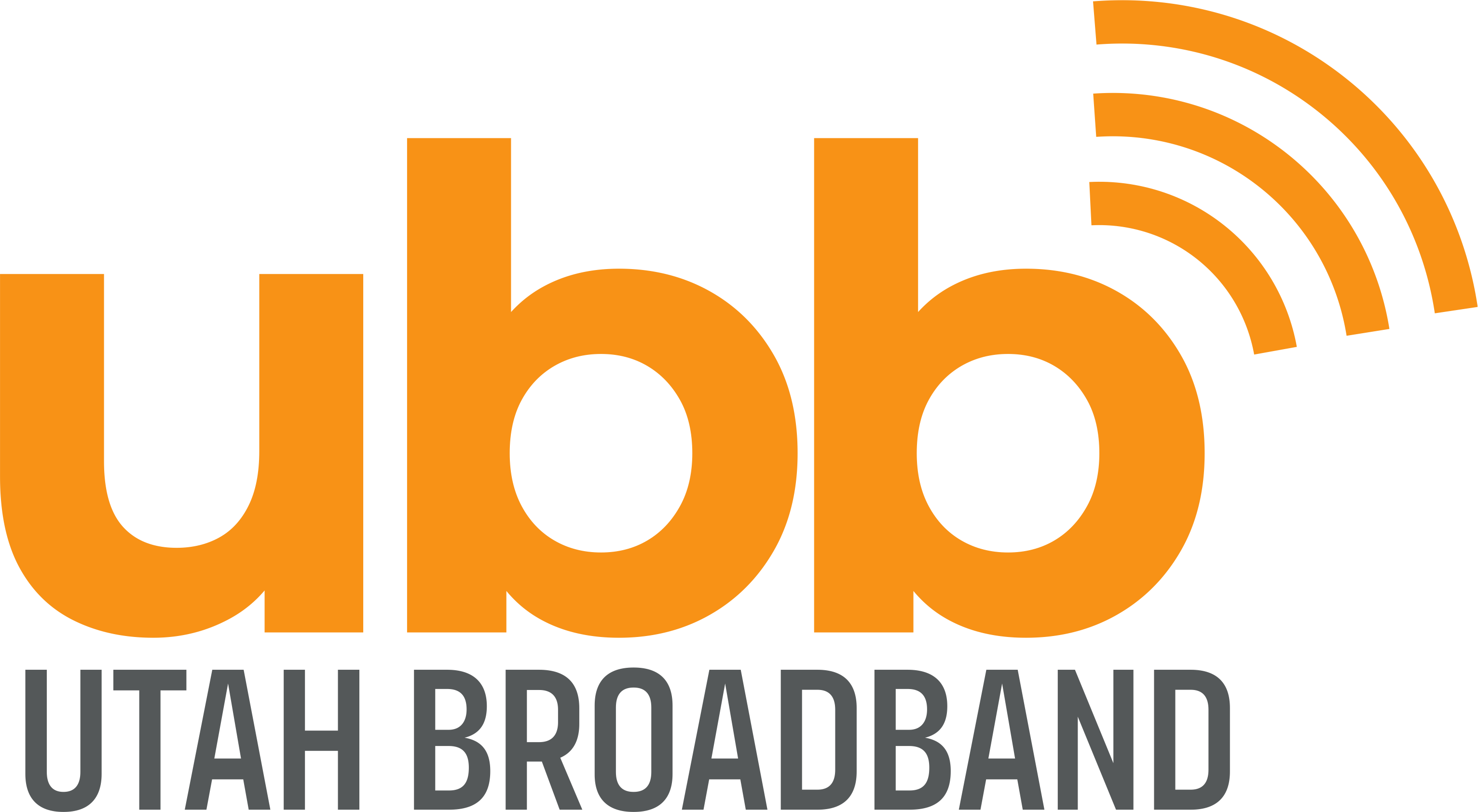 High-Speed Internet Service Provider
General Wireless Questions
How long has Utah Broadband been in business?
Utah Broadband has been providing Internet to Business and Residential customers since 2002. We provide excellent Internet service to Salt Lake, Utah, Davis, Tooele, Weber, Summit and Wasatch counties.

Is Wireless Internet Secure?

Sending information wirelessly is every bit as secure as a wired solution with the correct elements in place. The most secure solution for transferring your data, whether it is over a wireless or wired connection, is to make certain you have a good router and firewall to encrypt and secure your data.

Will Wireless Internet support Voice over Internet Protocol(VoIP)

When a network is properly engineered and prioritizes voice traffic, the quality on a wireless network's backbone can rival any wired network. The Utah Broadband network supports VoIP for residential and business applications. We have many customers using VoIP on our network.

Can Wireless deliver high-speed Internet?

Utah Broadband uses cutting-edge technology that can provide data links up to 10-Gigs!

Is Wireless technology reliable?
Utah Broadband's network has been engineered using state-of-the-art, carrier-class equipment that provides reliability of 99.999%. This is the same level of reliability offered by wired networks. Utah Broadband has many large and well-known businesses that rely on wireless connections for their mission-critical needs and have been doing so for years without any issues.
Is Wireless technology useful in the business sector?
Many people are surprised when they learn about the types of companies that use wireless as their primary source of moving critical data back and forth. Below are a few examples of industries that have been utilizing wireless technology for years in their everyday business operations:

Oil and gas—Companies like Questar use wireless systems to monitor and report on key elements of their operations.

Telecom—Phone companies often transport their voice services, including long distance over wireless connections.

Government—City and state governments have extensive wireless networks to enable communication between their various offices.

Public safety—Police and fire services use wireless to facilitate critical information flow to their mobile staffs.

Media—All TV and radio broadcasters rely heavily on wireless communications to provide their services to the public.