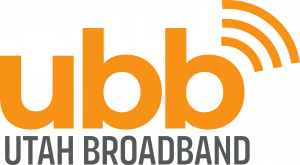 Utah Broadband offers a wide variety of High-Speed Internet Plans
For over 20 years now we have been rated one of Utah's best Internet Service Providers
We Offer High-Speed Internet Services in the following counties:
Davis
Salt Lake
Summit
Tooele
Utah
Wasatch
Weber
UBB is Agile
We are resourceful in building and implementing solutions for each customer. Our network is designed to accommodate each person's changing needs. We pride ourselves in our ability to respond quickly with superior workmanship.
UBB Enables Individuality
Each UBB customer is a unique individual and our solution enables them to connect to their world, always linking each customer to what is important to them.
UBB is Easy to Do Business With
We are a local company and we understand the communities we service. We build relationships. Our personal service sets us apart.
Contact us today to see why Utah Broadband is your best option for an exceptional Internet experience at your home or business!