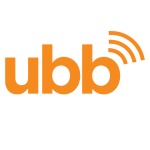 High-Speed Internet Plans
Welcome to Utah Broadband!
Looking for a new, fast, and reliable internet provider? Let's see if we cover your area first.
How Fast Is Our High-Speed Internet?
UBB offers plans with speeds ranging from 30 Mbps to 1000 Mbps(1gig) depending on the service you sign up for and the services that are available in your area. To know for certain, contact our team at Utah Broadband.
Who Does Utah Broadband Serve?
Utah Broadband offers internet for residential, business, and multi-dwelling units. To learn how we can help you, send us your contact information and we'll reach out to you!
How Much Does Utah Broadband Cost?

Pricing ranges from as low as $59.95 to $89.95/month for residential plans depending on the mbps speed
4K streaming
Home automation
Large downloads
Cloud back-ups
Home office
Doorbell cameras
Larger families with many users
Most Popular
Our most popular plan
Cord-cutters
Online schooling
Online gaming
•

HD streaming like Netflix & Hulu for 2-3 devices simultaneously