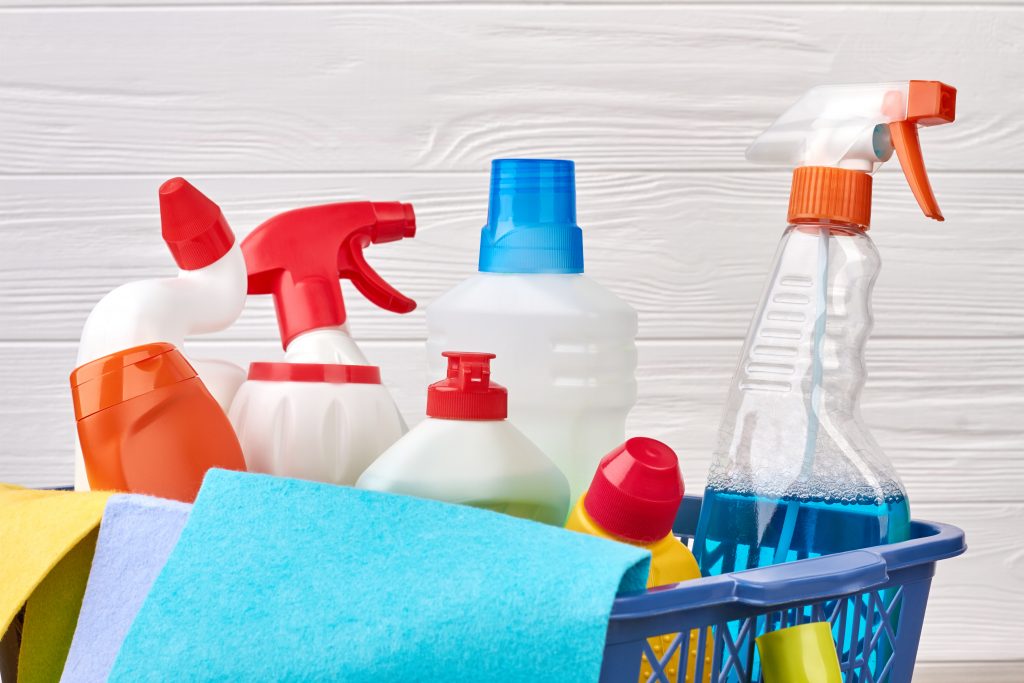 I think we can agree that websites with slideshows are a huge time suck, and they should not be allowed to exist. There should be some kind of internet law against them.
That being said, when we compiled this list to help you find the best online sources for getting your home cleaned and organized, we had to pick one. The advice makes it necessary. But the rest are gloriously slide-show-free.
These sites will give you the confidence and knowledge you need to get your home to that level of order that you've always wanted.
Organizing Made Fun
Despite the title, which initially makes me want to rebel and go to the park with a favorite book and deliberately choose NOT to organize, this is a helpful website.
Becky's been around and pretty popular for a while, so you'll have a lot of articles to draw from to help you whip your house into shape.
Check out the blog Organizing Made Fun to get started with clutter. Here you'll find a series of articles tackling all your home's decluttering needs. It's also reassuring to find out that we're not the only ones who get stressed out by junk mail.
Here's a link to Becky's How to Have a Fake Immaculate House, which sounds much more attainable than the whole "having fun organizing" thing. With a nine-part article series dedicated to the topic with titles like "Finish What You Start" and "Don't Walk Away," I feel seen.
Unclutterer
Unclutterer gets our attention because of the professional and easy-to-use website. Despite the name, it's more about cleaning and what products are the best at helping you clean.
This site is highly recommended by a number of organizations, magazines, and online articles. Use the categories button to quickly find what you need.
Family Handy Man
Organizing, maintaining, and cleaning your home from a handy person's point of view. We're linking you here to the Family Handy Man "50 Organizing Tips You'll Regret You Didn't Know Sooner." We particularly liked the idea of using wire closet shelving for canned goods.
A few too many pop-ups and ads for my taste, but decent, solid advice.
The Spruce
Hello, where has this cleaning schedule been all my life? With names like Mop it Down Monday, Toilet Tuesday, and Throw it Away Thursday—the week's cleaning seems doable. And alliteration helps us remember what we're supposed to be doing and stay on task.
If you're like me, you get distracted while cleaning. You'll notice other messes and wander away to tackle that before getting distracted by something else again, leaving a house full of partially cleaned areas but nothing ever fully completed. A schedule like this helps.
According to The Spruce, the award-winning website offers "practical, real-life tips and inspiration to help you make your best home. From decorating and gardening advice, to entertaining and home repair how-tos, The Spruce can show you how. We help more than 44 million users each month find the information they need to retile their bathroom, update their decor, grow their garden, or simply tackle a to-do list."
Martha Stewart
Okay, Martha, we pick you–slideshow and all.
Though she can sometimes be intimidating, she also has more tips and helps than anyone else from her decades-long rule over all things homemaking. With her organizing, cleaning, and baking army of employees, you're sure to find the help you need.
Also, she does have the decency to offer the "see all" option on her slideshows, which makes information much easier to access.
From her website, here's the article "24 of Our All-TIme Best Cleaning Tips" to get you started. And yes, there is a stain chart.
We're rooting for you as you get rid of the superfluous and work toward your goals of having a clean and comfortable home. You'll feel lighter and your space will reflect your true self.
But remember–moderation. Some days you need to go to the park with your favorite book. Sometimes your home will look a little more lived in as you spend time with family and friends. It's all about balance.
Click here for more information about our high speed internet options to help keep your home tiddy.
Good luck!